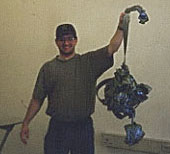 This is all of the duct tape we used (about 5 rolls), wadded up into one ball. Eric looks like a fisherman whose catch didn't get away.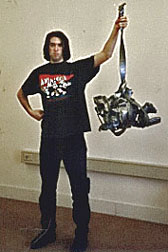 The artist standing in triumph with the remains of his creative work. I just look plain silly.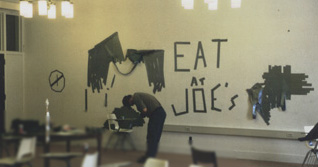 This is what the room looked like during the photo shoot.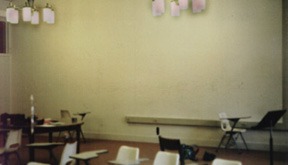 Another shot of the same room, after cleaning up.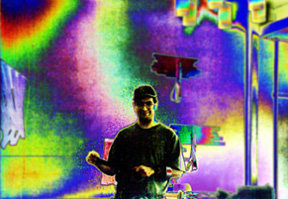 This is what the Wall-Ross project would have looked like if the Beatles had been in charge.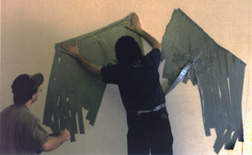 The harness ripped partway off the wall at one point, which is what inspired the fallen angel pictures. Here I'm trying to fix it, but the infusion of new tape didn't help.


A rejoicing Eric. I don't even know what the point of the picture was, anymore, but why not include it?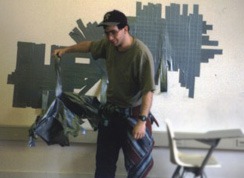 Eric tried the climbing wall, but he didn't meet with much success.